Kerry – Aesthetics Expert
Aesthetic Practitioner & Skin Specialist

Aesthetic Practitioner based in Ilminster (Somerset) – near Yeovil and Taunton.
Look and feel amazing
Kerry is passionate about the skin and providing unique solutions to her guests needs. Working with some of Harley streets top Aesthetic doctors, she understands the importance of a bespoke skincare regimes and plans. A qualified phlebotomist and previous CQC registered clinic manager Kerry works closely with Dr Adam Redford.

Unique Skin Solutions are designed for the individual combining: Dermaplaning, Microdermabrasion, LED Light Therapy, Micro Skin needling, High Frequency, Radio Frequency, Chemical Peel, Ultrasonic Cavitation, Dermal Fillers, Fibro blasting, Anti- Wrinkle Injections & Skin boosters.

Using products from Elite Skin Rejuvenation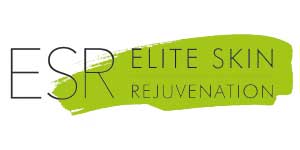 Kerry offers free consultations ( £35 booking fee is required) to provide you with all the answers you need to know about dermal fillers and anti-wrinkle treatments, where she tailors our treatment plan and design a unique solution for your Skin or body.
Dermaplaning
…..
Microdermabrasion
…..
LED Light Therapy
Micro Skin needling
…..
High & Radio Frequency
…..
Laser Hair Removal
Chemical Peel
…..
Ultrasonic Cavitation
…..
Dermal Fillers
Fibro Blasting
…..
Anti- Wrinkle Injections
…..
Skin boosters

Please see our Price List for a full list and descriptions of all out current
Aesthetic Therapies.
Call us on 01460 52524 or BOOK HERE