Job Description – Beauty Therapist
We are looking for a local, reliable, friendly, experienced, professional Therapist to join our lovely team of professionals. We are looking for someone who is passionate about delivering results and transforming our client's confidence. Must love performing treatments and making clients feel a million dollars!
The perks of joining our team are:
• Excellent hourly rate
• Unlimited Commission
• Regular incentives like free lunches, extra paid time off, spa breaks,
afternoon tea, free skincare products!!
• 80-90% off treatments for you (we encourage you to have treatments)
• Each year you stay with us you earn an extra day paid holiday
• Career progression pathway
• Additional training
We are an independent boutique spa established in Ilminster since 2006, we are friendly, approachable, and understanding. Each year we are growing and we are looking for a Therapist to join our lovely team. 
The candidate should like working together as a team and can work alone, must like to have- set targets and exceed them. A confident individual to promote & recommend treatments and services, maximising opportunities for sales & referrals.
We are a multi-award-winning Salon, who have a passion for delivering excellent customer service and results-driven treatments. Full training on our cosmeceutical skincare and treatments will be given. One part-time position available.
PLEASE DO NOT APPLY IF YOU DO NOT HAVE LEVEL 2 CERTIFICATE & CAN NOT OFFER TREATMENTS IF YOU ARE CURRENTLY TRAINING IN LEVEL 3 YOU WILL BE CONSIDERED Client base preferred but not essential, as clients waiting. 
We are open 6 days a week 10:00am – 8:00pm and you will be required to work some Saturdays & Sundays (flexible) 
Our staff will need to deliver treatments to the highest level and follow treatment protocols. To work as part of a team and support fellow team members. To report to the Salon Director, promote the Spa activities and achieve both personal and salon targets.
To be considered for an interview at Transformations contact; Kerry on 01460 52524
Salary: £9.98 – £13.00 per hour
Finding Us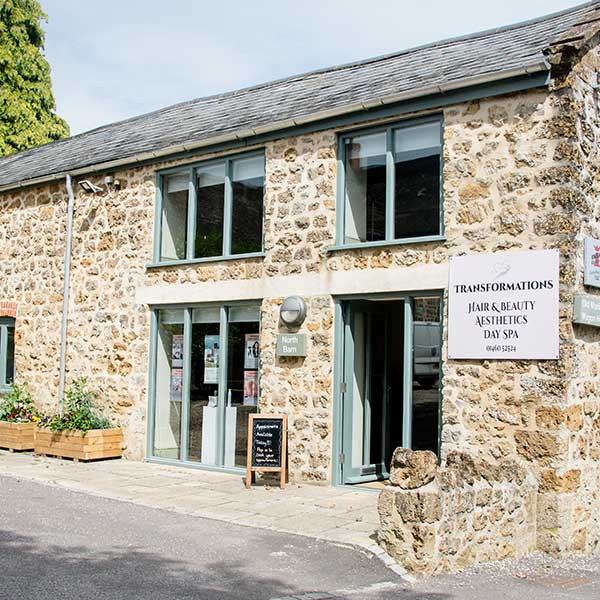 Transformations
The North
Barn Eaglewood
Dillington Estate
Ilminster
TA19 9DQ
TELEPHONE:
01460 52524
EMAIL: info@transformations.org.uk